How our proactive maintenance plans work:
Capturing Your Equipment Data
We will join you onsite at your location to learn more about your facility. Together we will create a detailed equipment list, noting the manufacturer, model, serial number, and age of each unit in your kitchen.
Designing Your Maintenance Plan
Combining manufacturer recommendations and industry best practices, our team will put together a comprehensive plan for your facility within your budget.
Leveraging the Benefits
After each maintenance appointment is completed, your technician will explain the work performed, complete with recommendations for proactive repairs and operational efficiencies.
Maintenance our way.
Maintenance your way.
We specialize in hot side equipment, cold side equipment, beverage systems, and commercial HVAC units. Our dedicated team of Proactive Maintenance Technicians are trained specifically in unit maintenance and appropriate cleaning solutions. Our maintenance plans are individually designed to meet your needs, with scope and frequency tailored to your facility. We provide transparent contracts with a detailed scope of work for each unit.
We can perform proactive maintenance during the time that works best for your facility, including after-hours and weekends. And after service, we always follow up with detailed reports outlining the work performed and quotes for recommended repairs.
Protect your investment in your commercial kitchen.
Benefits of Proactive Maintenance
Minimize equipment downtime and prevent costly repairs.
Contribute to a safer work environment for your team.
Increase energy savings.
Prolong the life of your equipment, increasing your bottom line.
Assure proper equipment operation and usage.
Receive unit-specific recommendations and training to help your team better use and maintain your equipment.
Provide your team with the information necessary to make smart decisions regarding current and future operations.
All parts and labor carry a 90⁠-⁠day guarantee.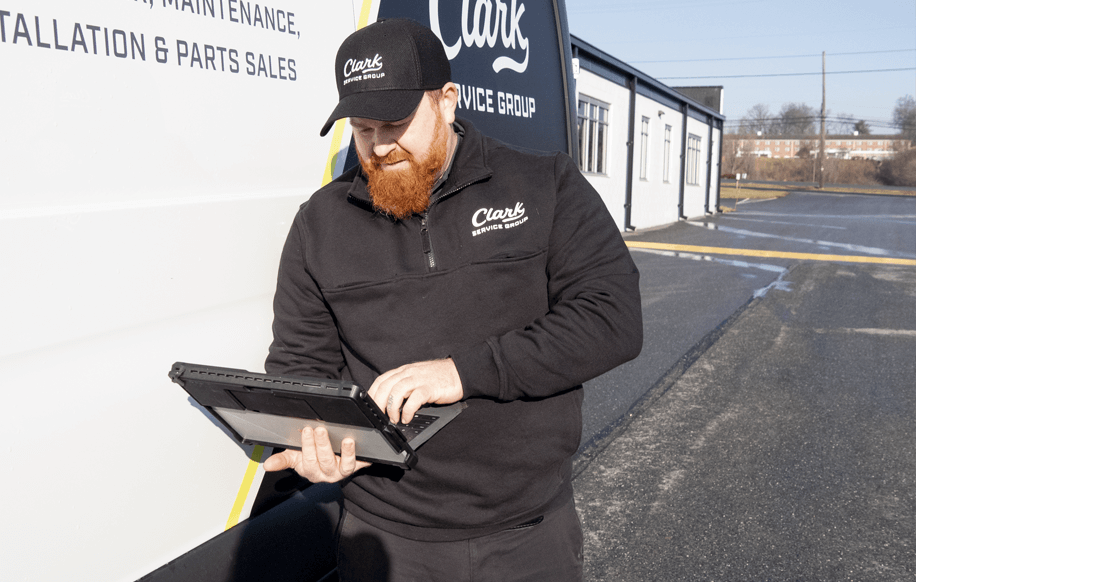 Serviceable Equipment
Want to know if we service your equipment?
Our technicians are trained to service hundreds of different pieces of equipment. Search our equipment database to see if yours are on our list.
Clark Service Group has dramatically improved the preventative maintenance of our commercial kitchens. We are pleased with their professional and organized approach – and their excellent follow-through.

David Leader, CEO of Providence Place Senior Living